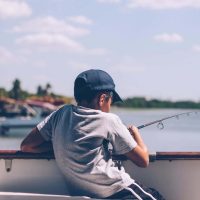 The Upper Wabash Interpretive Center is hosting a fishing derby for children age 2-14 this Saturday. The derby is taking place at both the Mississinewa and Salamonie Reservoirs.
Sign-in begins at 8:30am, fishing is from 9-10:30am and awards are presented after. Adult fishing is from 10-10:30am.
A prize is given for the longest fish in each age category. Bait is provided and registration is required.