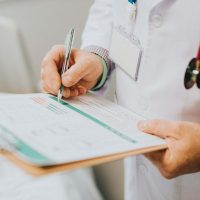 A new report from the American Medical Association suggests Indiana's efforts in the fight against opioids are paying off.
The AMA Opioid Task Force 2019 Progress Report shows opioid prescriptions in Indiana have decreased 35.1 percent over the past five years, which is two percent higher than the national average.
The Indiana Hospital Association and the Indiana State Medical Association say the state's effort to encourage and promote the responsible prescription of opioids among physicians is a key driver of the results.