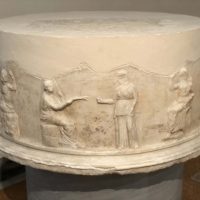 Kids and their families will get to experience the country of Greece, in Indiana, starting this weekend.
The "Treasures of Ancient Greece" and "Take Me There: Greece" exhibits open Saturday at the Children's Museum of Indianapolis.
President and CEO Dr. Jeffrey Patchen says it's the third installment of their "Take Me There" series, after having Egypt in 2009 and China in 2013.