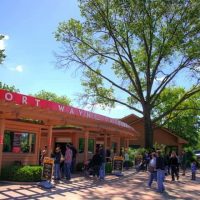 The Fort Wayne Children's Zoo has some new residents prowling around.
On Wednesday, the zoo announced that one of its Canadian lynx, Frisco, gave birth to three cubs — Acadia, Nootka and Sekani.
Zoo officials said Sekani was born with an abnormal foot, but their team was able to transition him to human care, so he can get physical therapy to help correct the issue.