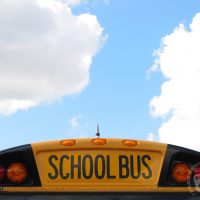 So this morning, I sent my young man off to school. Joining the bazillions of parents putting up the traditional "first day of school" picture. One of my friends in Vermont commented about how early we send our kids back to school in Middle-Earth (what I call my portion of Indiana). Many schools go back closer to Labor Day, and I remember a time when I did, too. But those times are forever gone I suppose. So, we play what we're dealt.
But there's still plenty of summer left, and I intend to stretch it as far as possible. I'm going to wring out as much summer fun as I can, like wringing out a wet washcloth!
Four more weekends of going to the Splash House before they close on Labor Day (open weekends only right now). Four more weekends of going to Warren Dunes (in MI) or hitting up my favorite beach at Mississinewa Reservoir. Or exploring a new waterpark (like this one) (or this one). Getting the family packed up in the car and going to as many outdoor concerts as possible.
It's not that I'm not looking forward to fall, it's just that I want a full summer, enjoying every inch of it, before changing seasons. How are you stretching summer? Let me know in the comments.