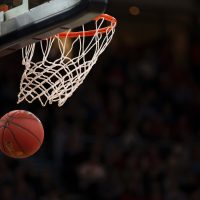 The Howard County Sports Hall of Fame is pleased to announce its 2019 class of inductees: Angie Anderson-Hansen, Judi Brown Clarke, Kevin Lechner, Mark Masariu, Beth Millard, James "Junior" Phipps, and Whitney Van Cleve.
"This year's class is a diverse group of athletes, coaches and contributors," said Hall of Fame President Steve Geiselman in a prepared statement. "Inductees include an Olympic medalist, an NCAA official and some of the best local athletes to ever lace up a pair of game shoes. Each class is unique in its own way but at the same time reflects the proud athletic tradition here in Howard County. We are excited about these inductees and we are looking forward to the induction ceremony in October."
This will be the 17th class inducted into the Howard County Sports Hall of Fame, with the annual Induction Banquet scheduled for October 26, 2019, at the Creative Financial Centre, home of the CFD Companies (2704 South Goyer Road, Kokomo).
Tickets for the banquet are $25 and are available by calling Ron Barsh at (765) 453-4739. Tickets will not be available at the door.
Angie Anderson-Hansen
Anderson-Hansen was a four-year basketball starter for the Taylor High School Lady Titans, graduating in 1985. She finished her career as the all-time leading scorer in Howard County with 1,132 points. The Titans were 61-20 during her time at the school, including a 19-5 record her sophomore year with the Titans winning the regional before losing in the semi-state.
Her senior year she was a top 20 scorer in the state with a 20.5 ppg average and was named a second team All-State player. Other high school honors included first team all-Mid-Indiana Conference and all-county for three consecutive seasons. Anderson earned 10 varsity letters at Taylor, also playing volleyball and running track.
Anderson-Hansen went on to Butler University, playing in 99 games over four years for the Bulldogs. She scored a career-best 13 points in her first game of her senior season.
Dr. Judi Brown Clarke
Clark is one of the most prolific Track & Field stars ever to circle the track in Howard County. Clark competed in the 400 meter hurdles with her career culminating with an Olympic Silver Medal at the 1984 Summer Olympics in Los Angeles.
She was a three-time Gold Medalist at the Pan-American Games and was a 12- time Big Ten Champion in track and field events at Michigan State University. In 1987, she was selected by Sports Illustrated as "Sportsman of the Year" for her work in the community as well as her athletic prowess. During her time in Howard County, Clark attended Haworth High School.
Clarke holds two degrees from Michigan State University, a Bachelor's degree in Audiology and Speech Scienceand a Master's degree in Education. She was inducted into the Michigan State University Hall of Fame in 1986. She holds a Ph.D. in Public Administration and Public Policy from Western Michigan University, from which she graduated with honors.
Kevin Lechner
Lechner was a three-sport athlete at Kokomo High school from 1979 to 1982, excelling in baseball, football and basketball. He also was a member of the Kokomo Post 6 American Legion Baseball team from 1980-82. Kevin continued his athletic career at Wabash College from 1983-86, where he played football (one year) and baseball (four years). After graduating from Wabash, he became a Graduate Assistant at the University of Notre Dame's Athletic Department while pursuing his MBA.
Lechner left KHS with the best single season performance by a quarterback, completing 177 of 321 passes for 2,528 yards and 19 touchdowns in 1982. He led KHS to two straight victories over arch-rival Haworth. In those games he tossed seven touchdowns and won a pair of Gold Helmet awards.
In Post 6 baseball, he played and pitched on a very successful 1982 Post 6 team that was Indiana State Champion, Great Lakes Regional Champ and American Legion World Series 4th place finishers.
At Wabash College, he is still in the Top 20 all-time in 10 statistical categories in school history.
Mark Masariu
Despite being a tremendous athlete, as evidenced by his three-sport efforts at Danville High School, Masariu is best known for his efforts as an official and as a coach. A 1970 graduate of Indiana State University, he played football for the Sycamores for one season before injury cut short his playing career.
Masariu came to Kokomo in 1975 and served Haworth and Kokomo high schools as a teacher, coach, and assistant athletic director until his retirement in 2002. His high school officiating career began in 1976 and included 14 sectionals, 12 regionals, two semi-states, and the 1988 state finals.
He twice worked the Hall of Fame Classic, multiple Indiana-Kentucky All-Star games, and the 1990 McDonald's All-American game. His NCAA Division I experience included regular season and conference tournaments with the MCC/Horizon League, Mid-American Conference, Mid-Continent/Summit League, Great Midwest Conference, Ohio Valley Conference, Missouri Valley Conference and Big 10.
He worked five postseason NIT tournaments, one preseason NIT tournament, back-to-back NCAA Division III national semi-finals and reached the Division II regionals.
He was named the 2019 winner of the Circle Center Officials Award from the Indiana High School Basketball Hall of Fame for his outstanding officiating ability and his contributions and promotion of the game.
Beth Millard
Millard was a trailblazer for girl's athletics and basketball in Howard County. As a 1977 Taylor High School graduate, she was a dominant player and Howard County's first girls Indiana All-Star in basketball. She went on to play three seasons at Purdue before embarking on a highly successful business career. She was inducted into the Indiana Basketball Hall of Fame in 2015 as the first former Howard County girl's player to gain induction.
Beth finished her Titan basketball career as a three-time MVP and a member of the second Indiana All-Star team. The 6-foot player set single-game records of 44 points and 34 rebounds.
She joined a Purdue team entering its third season; she was part of the program's first class of scholarship players.
As a freshman with the Boilermakers, she played in 20 games with six starts and offered 6.4 points and 7.1 rebounds per game. As a sophomore, she averaged 3.4 ppg and 1.5 rbg. As a junior, she played in only five games before health issues ended her career.
James "Junior" Phipps

An all-around athlete, Phipps earned nine letters at Kokomo High School in basketball, football and track, but his skills on the hardwood stood out as he was selected as an Indiana Basketball All-Star in 1952 and went on to play for Branch McCracken at Indiana University.
In his senior year with the Kats, Phipps played for coach Joe Platt on a squad that went 25-3, losing 62-60 to eventual state champ Muncie Central in the semi-state finals. That squad's record was the best in Kats' history at the time.
The Kats were also NCC champs during Phipps' senior year, and he was named to the All-NCC squad.
In that year's Indiana All-Star game, Phipps came off the bench to lead an Indiana rally in the fourth quarter. He finished with four points, nine rebounds and 12 assists, but his most important contribution was the first basket of the overtime which put the Hoosier team ahead for good. Indiana won 86-82.
Phipps lettered in men's basketball with the Hoosiers in 1954, 1955, and 1956, averaging 1.2 ppg in 13 career games.
After college graduation, Phipps returned to Howard County as an assistant football coach at Eastern High School in 1956 and head coach of the Comets' boys varsity basketball team for the 1956-57 season.
Whitney Van Cleve

Van Cleve earned nine letters at Kokomo High School in three sports, including basketball and baseball, but it was in football that he left his mark. Van Cleve was the fullback on the first Wildkat football team to go undefeated (9-0) in 1939.
He earned a football scholarship to attend Tuskegee University, where he also played basketball. In May of 1943, his football career was put on hold as he joined the United States Army during World War II. He served 32 months as part of the Third Army Tank Division in Europe, where he earned two Bronze Stars.
In 1946 he returned to Tuskegee to play football, where he was named captain of the Golden Tigers in 1947 and 1948. He was a Chicago Defender (newspaper) All-American in 1946 and 1947.
In the Kokomo Tribune's 1950 Centennial Edition, Van Cleve was named the "greatest football player in Kokomo's history."
In 1950 he began a long and storied career in coaching as an assistant coach for the legendary Eddie Robinson at Grambling University. From 1955 to 1963 he was the head football coach at Tuskegee with a 42-35-2 record. Van Cleve moved on to Alabama State and between 1964 and 1968, posted a 35-14-1 record. After a stint at Hampton, he finished his head coaching career at Albany State, retiring in 1979.