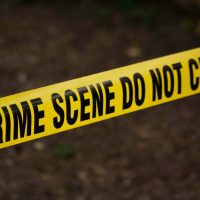 A two-year-old boy was shot Tuesday morning on Indy's east side.
The shooting happened just after 8 a.m. at 442 Bradley Avenue, near Michigan Street and Sherman Drive.
The boy was shot in the wrist, said Indy Metro Police.
Investigators do not believe the boy shot himself.
The child is stable at Riley Hospital for Children and is expected to be okay. Police are investigating the shooting.