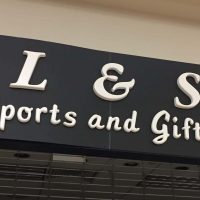 The Five Points Mall's interior has been closed, according to Mall General Manager Jim McDowell.
The reason for the closure is lack of tenants and foot traffic, he added.
The mall's now under a new leasing agent, The Zacher Company out of Fort Wayne. McDowell said the mall's interior will reopen if the leasing agent is able to find new tenants.
Exterior stores, Roses Discount Store, Applebee's Grill + Bar and Planet Fitness are still open and operating as normal.