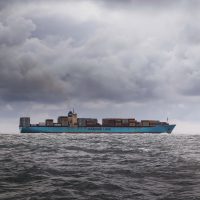 As if dealing with heavy rains, storm surges and flooding isn't bad enough, the residents of the Carolinas on Thursday found themselves bracing for a whopping 12 tornadoes that were spotted in the area.
Of the twisters, which often form in a hurricane's outer bands, only two actually touched down.
The first ripped through Little River, with second striking North Myrtle Beach, the National Weather Service reports.
The hardest hit was the Crystal Coast mobile home park in Emerald Isle, where 25 of the neighborhood's 50 homes were ravaged by the wind, officials say. No injuries were reported.
As of late Thursday night, Hurricane Dorian remained a Class 2 storm as it slowly moved up the East Coast, dumping as much as 15 inches of rain on everything in its path, according to the NWS.
Flash flood alerts are in effect in most areas.