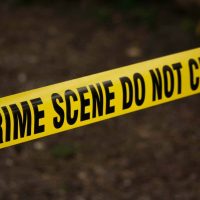 A Marion man was arrested yesterday morning on a warrant for a burglary that police say ended in a woman breaking her back as she tried to escape, according to reporting from the Chronicle-Tribune. Now, police are searching for the second alleged burglar.
The burglary took place in April.
Michael Joseph Shockey, 22, was charged with a Level 2 felony charge of burglary with serious bodily injury. He's being held on a $50,0005 bond.
Police are still looking for the second suspect, however, who they allege is Joseph David Howard Jr.
According to the probable cause affidavit, a homeowner and her mother heard knocking on their door at around 3:30 a.m. on April 16.
The burglars then allegedly broke in the door, and fearing for her safety, the mother jumped out the window of a back bedroom.
The affidavit states that she fells around 20 feet, breaking her back in the process.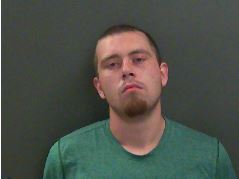 (Pictured above: Michael Joseph Shockey)