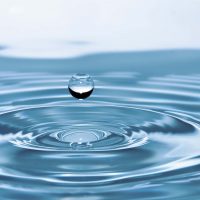 A $400 million federal loan will help pay for 20 Indiana water projects and should save you and the state money.
Indiana combined a revolving loan fund with the EPA's five-year-old water infrastructure program to free up nearly a billion dollars for water treatment plants, sewer repairs, wells and other projects.
80% of the money is going to giant projects in Indy and Evansville, but EPA Administrator Andrew Wheeler says it's the first time the program has funded rural projects, from Attica to Woodburn.
Wheeler says the loans will cost Indiana 20-million dollars less than it would to float bonds.