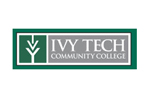 Bona Vista Programs and Ivy Tech Community College are joining in a collaboration to offer adult day habilitation services at the College's Peru Instructional Site at 425 N. Main St.
After the recent sale of Bona Vista's Benton Street location, Ivy Tech's Peru facility is now the primary site for Bona Vista's Miami County Programs.
Services are offered from 7:30 a.m. to 3:30 p.m. Monday through Friday.
Bona Vista and Ivy Tech have scheduled an open house for 4 p.m. on Nov. 13th, for families, friends, and the community to see the collaboration firsthand.
To learn more about the programs at Bona Vista in Peru, call 765-473-6744 or visit www.bonavista.org.