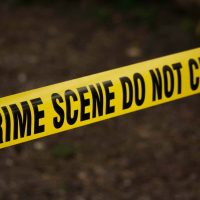 A gun store was raided and shut down by the feds.
U.S. Attorney Josh Minkler says a convicted felon was selling guns and making orders from gun distributors.
Nearly 400 guns, silencers, and gun parts were taken by the ATF and other agencies when they busted G2 Sports and Firearm Sales on the far west side of Indianapolis, Tuesday.
Minkler said that agents had been investigating the store for months. Officers say Scott Genung — a convicted felon — was working at the store. He also had a gun on him while working.