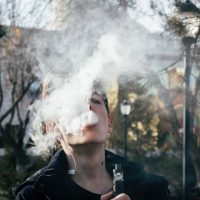 Two more Hoosiers have died of severe lung injuries linked to a history of e-cigarette use, or "vaping."
This brings the total number of vaping-related deaths in Indiana to three since Sept. 6.
The deaths occurred in adults and were confirmed Thursday afternoon by the Centers for Disease Control and Prevention (CDC).
No additional details about the patients will be provided due to privacy laws.