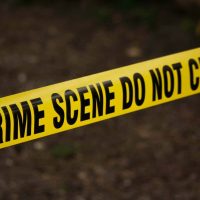 A Marion firefighter could face several charges following a traffic stop over the weekend.
Chance E. Cowgill, 33, who serves on the Marion Fire Department, was booked into the Grant County Jail on charges of possession of paraphernalia, possession of marijuana and operating while intoxicated, according to the Chronicle-Tribune.
On Saturday, Cowgill was stopped by a Jonesboro police officer where he was allegedly uncooperative, according to an affidavit. At one point, allegedly stating "Just take me to jail and get it over with."
The Tribune also reports that the Gas City Police Department reported to Cowgill's residence around the same time for a reported domestic battery incident.
There, officers found Cowgill's bathroom door broken in half and his girlfriend visibly upset, with a mark on her face where she stated the door had hit her.
Cowgill was being held on a $505 bond but has since bonded out of the Grant County Jail.