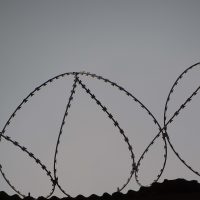 $425,000 has been awarded to an Indiana inmate who says he spent four years in solitary confinement.
State law says the limit is 30 days, then a review must be conducted. However, Jay Vermillion says he was kept in solitary for more than a thousand days.
Vermillion was convicted of murder in 1997. He says his time in solitary started in 2009 — and then kept growing as he was given more time without explanation.
The State Dept. of Correction says they settled to avoid the "cost of litigation." Vermillion, 59, is currently in the Pendleton Correctional Facility.