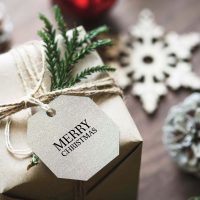 The Kokomo Rescue Mission doesn't want any single individual or family to miss the opportunity to be a recipient of their Red Ribbon Christmas Outreach, according to a news release.
There are only two days left to apply for this program.
Mission staff and volunteers will be taking applications at the Mission office, 321 W. Mulberry Street on Wednesday, Dec. 4 from 2-6:30 p.m. and Friday, Dec. 6 from 2-5:30 p.m.
To apply, applicants must provide proof of household income, and all of the following information – a current government photo ID for the person applying, original Social Security Card for everyone over the age of 1 year old (Government-issued Birth Certificate for infants only – under 1 year old) and Birthdate for everyone in household (Birth Certificate is preferred or an official document with printed birthdate, including year).