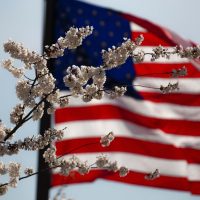 VA Northern Indiana Health Care System (VANIHCS) Community Living Center (CLC) earned a 5-star quality rating and a 4-star overall rating after three years of internal improvements, and various assessments.
The Community Living Center at NIHCS has 104 beds and serves Veterans throughout Indiana, Ohio and Michigan who have continued care needs similar to those in community nursing homes.
After receiving a 1-star rating in 2016, VANIHCS developed a quality assurance team that looks precisely at the CLC quality, the CLC implemented actions that not only improved Veteran care but their star rating. The actions also improved the communication between the Veterans and their caregivers, improved Veteran experiences and outcomes, and increased the reliability of documentation and data.
Elaine Barth, Chief of Extended Care stated "This improvement has been a collaborative effort with many disciplines and services over the past 3 years. An Interdisciplinary Team that includes Social Work, Dietitians, Therapies (Recreation, Occupational, Physical, Speech and Kinesiotherapy), Nursing, Pharmacy, and the Nurse Practitioners, Medical Administration Service (MAS), Food and Nutrition and Environmental Management Services contributed to our success.