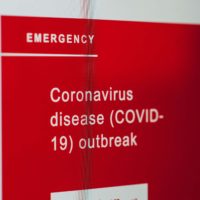 Grant County has now reported at least 20 deaths and 200 cases of COVID-19, according to Public Health Nurse Amber Turner.
According to the Indiana State Department of Health (ISDH), approximately 28.705 Hoosiers have tested positive for the virus so far out of 189,330 tested overall. That means that about 15 percent of all tests have come back positive.
ISDH states that approximately 1,678 Hoosiers have died from the virus so far.
Grant County residents who are showing symptoms of the virus or are at a higher risk for the virus can receive free testing. The YMCA in Marion has been transformed into an Optum testing center, one of 50 in the state.
Located at 123 Sutter Way, the testing center is open from 8 a.m.-8 p.m. Monday through Friday.
Those interested and eligible for testing can register online at lhi.care/covidtesting or by phone at 888-634-1116.