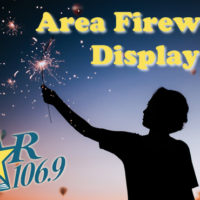 Gas City's 4th of July Celebration!
July 4
Join us at Beaner Linn Park for an incredible Independence Day Celebration!  During our old fashioned 4th of July celebration, you can enjoy time with your family and friends and spend time relaxing together. You don't want to miss the patriotic fireworks display on July 4 at dusk.  Crafters, vendors, fire truck rides, camping, and lots of family fun and activities.
Marion 4th of July Fireworks Display
July 3 @ 9:30 pm – 11:00 pm
Join us in Marion for an evening of fireworks! Free fun, free admission.  Pack a picnic to ring in the 4th in a classic way. Fireworks begin at dusk – around 10pm.  Ballard Field!
Muncie:
Muncie Central High School at 10pm on Saturday, July 4th. The second show will be displayed at Prairie Creek Reservoir on Sunday, July 5th, at dark.
Fort Wayne:
The City of Fort Wayne today announced Indiana Michigan Power Center in downtown Fort Wayne will again be the location for this year's Fourth of July fireworks show on Saturday, July 4. The fireworks show is scheduled to begin at 10 p.m.  UPDATE:  Fort Wayne has cancelled their fireworks display event.
Greentown
The Greentown Lions Club is proud to present a display of fireworks on July 4 at the Howard County 4-H Fairgrounds.
We ask patrons to stay in or around their cars and no personal fireworks.
Hartford City
Blackford High School at dusk July 4th
Van Buren
Main street live music all day then fireworks at dusk on July 4th
Fairmount
Fairmount Independence Day Fireworks
July 11 @ 9:30 pm – 10:30 pm
Enjoy a patriotic display of fireworks with us at Playacres Park in Fairmount. Fireworks begin at dusk/dark.