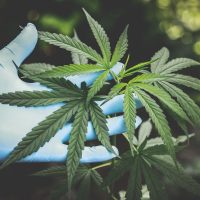 A Kokomo-based CBD company is in the process of developing a 44,000 square foot hemp facility in Russiaville, according to The Kokomo Tribune.
CEO and owner Austin Rhodus is investing approximately $500,000 into the facility to create a lab which will test and create products.
His warehouse can hold more than two million pounds of hemp.