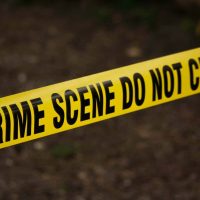 A man is in stable, but critical condition after a shooting Friday night in the 5000 Block of Prestwick Square in Marion.
The victim is 30-year-old Marion resident Kenneth Carter who sustained two gunshot wounds, according to the Marion Police Department.
Marion Police and Marion General Hospital personnel arrived on scene and immediately began treating the victim. The victim was loaded and transported via ambulance to the hospital with resuscitation efforts in progress. Upon arrival to the hospital the victim was air-lifted to a Fort Wayne hospital.
Carter is considered to be in stable, but critical condition.
MPD Officers charged 54-year-old Jacob Edmon McGee with the shooting. According to police officials the shooting appears to be part of an ongoing feud.
The Marion Police Department's "Emergency Respond Team" (ERT) executed a search warrant in the 3600 Block of South Washington St. (McGee's residence) at approximately 11:45 am.
McGee was transported to the Marion Police Department and agreed to speak with detectives about the shooting. During the interview McGee confessed to shooting Kenneth Carter.
McGee was taken into custody without incident.
McGee was arrested on the preliminary charges of:
• Aggravated Battery, (a Level 3 Felony)
• Serious Violent Felon in Possession of a Handgun, (a Level 5 Felony)
• Criminal Recklessness Resulting in Serious Bodily Injury While Armed w/Deadly Weapon (a Level 6 Felony)
Also Arrested during the execution of the search warrant was Tomika Parker, 30, of Marion. Parker was arrested on an outstanding Probation Violation Warrant.
The investigation is ongoing.
If you have any information about this incident you are asked to call the Marion Police Department at
765-662-9981 or Crime Stoppers at 765-662-T.I.P.S that's 765-662-8477.