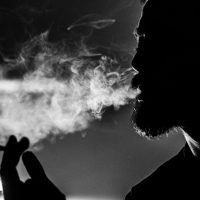 Some people believe that the smoking age should be raised to 21 in Indiana, and others, like Sen. Todd Young (R-Ind.), believe Congress should raise the age nationally.
Prof. of Medicine Brad Rodu, of the University of Louisville, believes Young is right.
A study shows that 21.8 percent of Hoosiers smoke. Rodu said raising the age to buy alcohol has reduced the number of kids who drink, and he believes the same will happen for smoking.
A new Gallup poll shows 7 out of 10 Americans favor erasing the age.