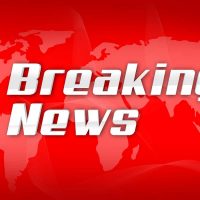 More details have come to light in the alleged murder of Skylea Carmack.
As of this morning, charges have been officially filed against Amanda Carmack, 34, for the alleged murder of 10-year-old Skylea Carmack.
Carmack's charges include murder, neglect of a dependent resulting in death, felony Level 1, domestic battery to a person under 14, felony Level 2, and strangulation, Level 6.
According to the probable cause affidavit, also filed this morning, a day after the disappearance of Skylea the six siblings who lived with Skylea were interviewed by at the First Child Advocacy Center.
During the interviews, several children disclosed that the defendant was a strict disciplinarian who physically abused them.
"They stated when they were in trouble, they would have to stand with their face against the wall with their hands in the air. Sometimes they would remain in this position for several hours," read the affidavit.
The children also reported that Carmack would use a pink belt to whip them.
On Sunday, when pressed about the allegations by police officers Carmack denied using the belt to whip them, but "later admitted to hitting (Skylea) across the face with an open hand."
Carmack stated she slapped Skylea because she stole a charm bracelet on the day she was reported as missing.
The probable cause affidavit continues by stating that Carmack was displaying numerous signs of "deception and distraught" during the Sunday interview with officers. When asked if she killed Skylea, "the defendant did not admit or deny the allegation but just stared at Detective Jumper."
In a follow-up interview on Tuesday, Carmack failed a polygraph test. On Wednesday, Carmack came into the Gas City Police Department and stated she wanted to speak with somebody.
According to the affidavit, Carmack admitted to killing Skylea.
"She started choking her with her hands then she thinks she tied something around her neck," it reads. "Once she was dead she placed her in a black trash bag and left her in the white shed. She wouldn't explain why she had killed her other that she was very angry."