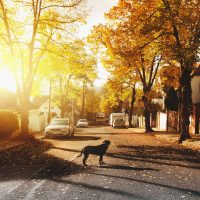 A mystery has filled the air in one Hamilton County neighborhood.
People believe something is falling from the sky, ruining their valuables.
Austin Rickert says everything around the house is coated with an odd, sticky, metal flake material.
He and his fiancée have tried cleaning this stuff off, and it doesn't come off. Several months ago, they noticed the gritty film developing on everything outside.
Rickert has called the Noblesville Mayor, IDEM and the EPA. He wants the responsible party or parties stopped and held accountable.