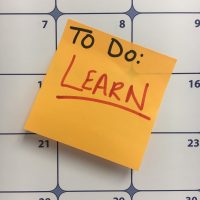 At the start of last week, I made a note in my journal to see what I could learn from the kiddos I would be spending time around – a cross country meet + junior high youth group over the course of the week (that's a lot of tweeners & early teens).
In part, I wanted to make sure that when I looked at my week, it was not about how much I had to do, but what I get to do.
Another part was to not make the whole week about me. I'm here. I'm doing this. Make room for me. I wanted the week to be about others, those I got to serve.
Another part was to remind me to be humble enough to learn from an age group that some adults write off.
It changed everything. I looked forward to the full calendar. I looked forward to the challenge of learning from fantastic young people.
And what I learned was priceless: Cheer on someone, even if they're not on your team. No matter how long the race is, and how tired you are, finish the race – and finish strong! Try playing a game you've never played before, just for fun. And invite everybody to play on your team.