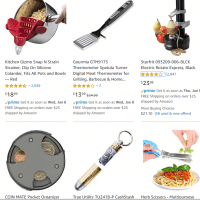 How old were you when you realized you could search for 'nifty gadgets' on Amazon.com? I was today years old. You can search 'nifty gadgets for men,' 'nifty gadgets for women,' 'nifty gadgets for kitchen.'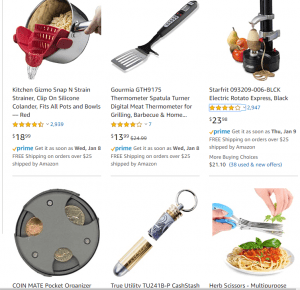 So what's 'nifty'? It's something or someone who is particularly good, skillful, or effective. It can also mean something is stylish or smart. These things are nifty in both senses (to me).
I just really want all the things, but especially these: (Disclosure: I am not an affiliate, and this is not an endorsement of any product or website of any kind)
Mini Cinder Blocks: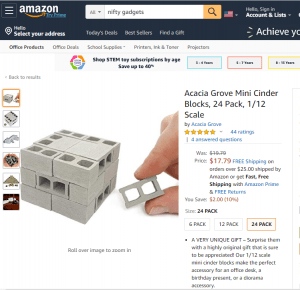 I'm really certain that I would use them in crafting and I would play with them at my desk A LOT!
Mug Organizers: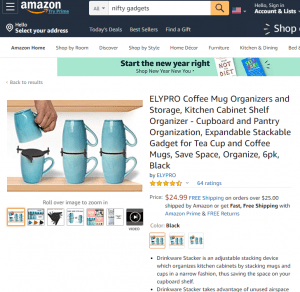 Because I always find a coffee mug that 'speaks' to me – and my cabinets will never magically grow with my collection.
Sushi socks: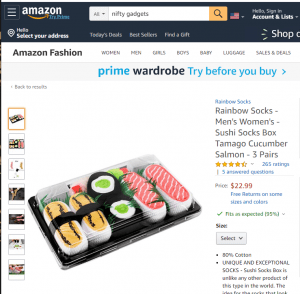 Because if I have to wear socks, they'd better be worth it. I fell in love with sushi about 10 years ago and don't have it nearly enough, so at least it can be a part of my daily life (I really can justify this purchase – and it may already be in my cart).
Bottle Opener Cap Gun Launcher: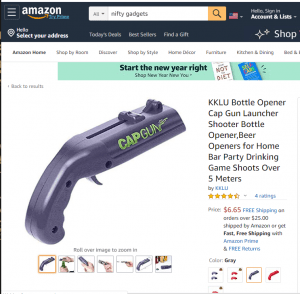 So this one. I really don't have a lot of bottles to open, or caps to "shoot." BUT it comes in purple (my fave color) and it's less than 10 bucks.
As for the '& Other Things,' I'll just leave these for you. Confession time: they're all in my wishlist. Along with a Beatles wig for my dog. Ok, I'll show that too. Stay nifty & nerdy, my friends!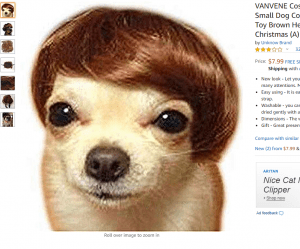 Tags: