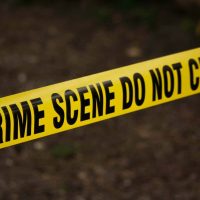 A Muncie man was arrested after he beat a woman because he was frustrated that he couldn't buy meth.
Police were called to IU Health Ball Memorial Hospital when a woman came in with marks around her neck and a black eye.
The woman said she and the man, Jordan Foust, had been living in her car. Foust became angry because of meth withdraw, called his dealer for more, but they didn't have any meth.
Foust let out his frustration on the woman. He was arrested Monday for aggravated battery, strangulation, and domestic battery.