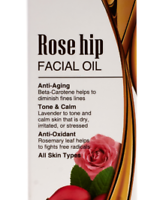 … Okay. I may not tell you how old I am. That being said, just yesterday, I received the most wonderful compliment about my skin, and when I shared my age with the person who gave me the compliment, her jaw dropped. I know I don't look my age, but I've never had "great skin." It has been a little more stable now, after cutting out gluten from my life, but "great"?
TBH, I get the good genes from my mom's side of the family, and I'm the first to admit that. My mom, my grandma, and my aunt, have always looked younger than their years. They'd tell you that you should wash your face, moisturize, and use sunscreen every day. And laugh A LOT. Eat well, take your vitamins – that sort of thing.
They were all 'Oil of Olay' women. The pink kind that smelled funny. Ivory soap. The sunscreen varied.
You see the women who raise you do the things, so you do the things. Over time, I picked up exfoliating, but stuck to the same basic principles.
I've replaced the OoO with rose hip oil, a 'photo ready' foundation, and evening primrose supplements. Sunscreen's come a long way since being thick & gloppy (<- is that how you spell 'gloppy'?), and I don't just rely on what may be in my foundation. Some of my faves are below. They're not endorsements, and I don't get paid for them. I just like them and feel like they work for me.
With any diet/exercise/supplements, ask your doctor. Read the labels for allergens/interactions.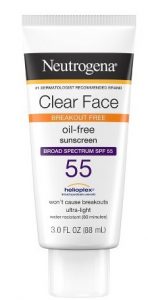 Tags: