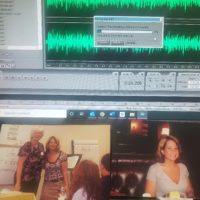 10 years ago I made Weight Watchers Lifetime.  Basically you can go to meetings for free if you're within 5 pounds of your goal.  Well I'm far from that.  This week I found the picture my G Michaels took of me the day I met my goal after a year and a half I lost a small child named Bob (85 pounds!!!!)
Bob found his way back to me.  Now my goal has changed.  In that picture I was a size 4.  I have no desire to do that.  I couldn't maintain it.  I remember being miserable trying to stay that small.  I like my curves.  I'm cool with being what society dubs as curvy.  I want to weigh around 160 and be a size 10.  Maybe in 24 pounds I'll change my  mind and that's cool but I'm doing it on my terms this time.  I choose to be happy and healthy.
so the 10 pound challenge continues, I'm up 2 pounds.  I ate too many cookies this weekend.  However, back on the wagon.  It just takes one good healthy meal to get back on.
my Leader Dianne, who you see in the  picture at my desk to keep me inspired to keep going always said "Nothing tastes as good as being thin feels"
We will weigh in June 2nd, still time to lose more weight.  Obviously if you're just joining only do a healthy 5.  we got this!!!
Mandi
that's my editing software for commercials at my desk 🙂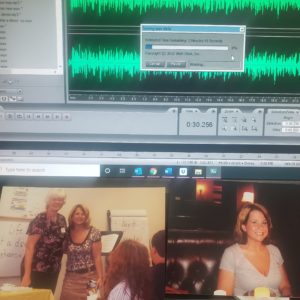 Tags: