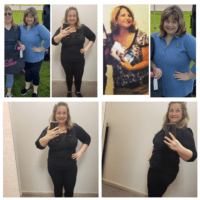 Ok, we did it!  I lost half of the 10poundchallenge  down 5 pounds, but you know what, it's better than 0! I worked through big emotional times.  So I'm proud.  It's been a VERY isolating time to be single.  I'm still  mourning my Grandma, G Michaels too.  I call it a success.
things I learned
 life is about balance, ok so I overate yesterday, today I will eat a couple points or 100 calories less and do that for the next couple days and it will balance out.
make water fun with a fresh slice of lemon or lime
have fruit on hand for a quick snack, cherries are my new fave
banana muffins, 2 beaten eggs, 1/2 Kodiak Cakes Protein Waffle and Flapjack mix(I found at Meijer in Marion) 2 mashed bananas 350 degrees 18 min
2 ingredient dough equal parts non fat greek yogurt and self rising flour
try to only eat when you're hungry but if you like snacks, build them into your diet plan
I love sweets so I enjoy high fiber/protein goodies.  I love fiber one chocolate fudge brownies, heat them up and they are delish.  I put them in my airfryer.
make special things like  shrimp cocktail, it feels fancy but super low in calories
try to limit eating out but treat yourself too.
half the serving of things you love, for me no sugar added edy's ice cream I get at Family Dollar is 4 points for a 1/2 cup, so I eat 1/4 cup sometimes if I've eaten a lot that day!
I hope you got a little something out of the #10poundchallenge
DM me if you have questions!
Mandi
The first picture was taken a year ago with listener Julie! The next day I got serious on Weight Watchers (WW) then there's the pic of me today!  at the bottom is the 10 years ago "before" when I lost 85 pounds with Weight Watchers and the "after" where I had gained it back.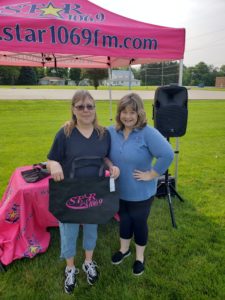 Tags: