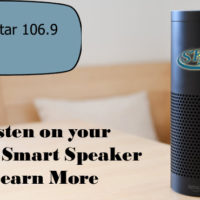 Listen to Star 106.9 all day using an Amazon device!  Not only that, you can get the latest news and podcasts by enabling the Star 106.9 Skill on your smartphone!
Click HERE to download:
Then just ask your Echo to play Star 106.9!  We're at your beck and call in the kitchen, home office, the deck, and yes…even the bathroom!