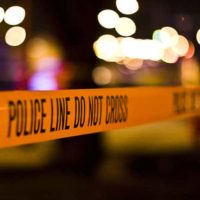 Two Kalamazoo, MI residents were arrested following a car chase early Tuesday morning.
According to a press release from Deputy Chief Stephen Dorsey of the Marion Police Department, an officer attempted to initiate a traffic stop at approximately 2:53 a.m. yesterday, while sitting at milemarker 264 on I-69, on a Mercedes Benz that was driving 82 mph in a 70 mph zone.
The driver, later identified as 23-year-old Jacob Dukes, of Kalamazoo, pulled off the exit ramp and came to a stop on SR 18.
Dukes was instructed to wait in the officer's vehicle. When the officer tried to confront Dukes on the odor of marijuana he'd detected, Dukes got out of the officer's vehicle and tried to go back to his own.
According to the press release, a struggle began, with officers warning Dukes he would be tased if he didn't comply. After being stunned, Dukes became more violent and was stunned again.
Dorsey said Dukes broke one of the taser probes and went back to his vehicle. An officer held onto Dukes, but Dukes began driving away, forcing the officer to let go to avoid being dragged.
The press release states the chase started east on SR 18 to north on SR 5 to north on County Road 200 to I-69 northbound.
Dukes is reported to have reached an estimated speed of 120 mph.
MPD officers lost sight of the vehicle and ended the pursuit at milemarker 281.
Troopers with the Indiana State Police were successful in stopping the vehicle and took Dukes and another person into custody.
Dukes was taken to the Grant County Jail on charges of resisting law enforcement with a vehicle. a Level 6 Felony, battery to a public safety official, a Level 6 Felony, false informing, a class A misdemeanor and possession of marijuana, a class A misdemeanor.
Lamarie Bush, 21, of Kalamazoo, is charged with dealing in marijuana over 30 grams, a Level 6 Felony, and possession of marijuana, a class A misdemeanor.