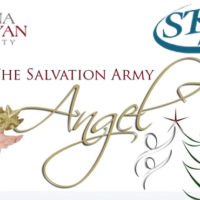 You have the power to make sure a child in need gets Christmas this year. Join Star 106.9 and  Indiana Wesleyan University  and be a part of the Salvation Army Angel Tree in Marion.
You'll see the Angel Trees at the following locations:
all 3 Grant County Best One Tire Locations
Suzi Q's Boutique
Walmart
Each tree is covered in tags with the age and gender of a child in need this Christmas season, with the emphasis on new clothing first, (sizes provided), and maybe a toy or two. There is no minimum spending amount, nor is there a maximum!
You can share the true meaning of Christmas with a child in need this year.