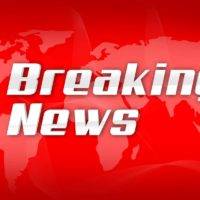 An altercation Thursday night has resulted in the death of one Marion man and the arrest of another.
According to a press release from Marion Police Department Deputy Chief Stephen Dorsey, police responded to 1812 W. Knight Circle at approximately 10:19 p.m. for reports of a male with a gunshot wound, but when officers arrived, they learned the subject had been stabbed, not shot.
Dorsey stated that officers found 19-year-old Dorell Brown with a stab wound to his abdomen. Brown was transported to Marion General Hospital for treatment but died of his injuries at 10:36 p.m.
According to the press release, witnesses told police a suspect wearing a black and white coat had fled the area, heading towards Kem Road. Officers located a man, later identified as 19-year-old Nathaniel Bibbs, matching the description on Theater Drive.
Police say Bibbs was not wearing shoes and had blood on his clothes and hands.
After searching the path they believe Bibbs walked, police located a steak knife. According to Dorsey, Bibbs was transported to the police department where he admitted to stabbing Brown.
The press release states Bibbs is facing a charge of murder and is currently being held in the Grant County Jail.