Prize Pickup Instructions & Directions
You can pick up your prize at 820 S. Pennsylvania Street. You must bring a valid ID. Our promotions department will contact you as soon as tickets/prizes are available for pickup. It's not uncommon for tickets to arrive 1-2 weeks before a show. We only hold prizes for 14 days after they are won.
Pickup Hours: Monday – Friday 8:30am – 5:30pm
Star 106.9 Studios
820 S Pennsylvania St
Marion, IN 46953
Star Studio Hotline: 765.668.6766 | 800.765.1069
Marion Business Manager
Our Marion radio group has an immediate opening for Business Manager, overseeing all internal business functions. You'll enter customer orders and schedule advertisers' commercials, run Billing for the group, and organize and monitor accounts payable and receivable. Must be a fast learner, organized, and friendly – as you'll also greet our visitors in person and on the phone. This is a Full Time position, Monday through Friday, with competitive wages and benefits. Hoosier AM-FM LLC maintains a drug free workplace and is an equal opportunity employer. Please send resume to: 
jpyle@star1069fm.com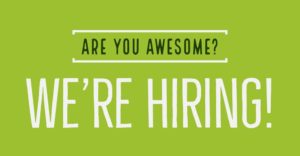 General Manager: Joel Pyle 765.664.7396 x103
Operations Manager: John Morgan    765.664.7396 X119
Program Director: Jessica Green 765.664.7396 x102
News Director: Samantha Oyler 765.664.7396 x105
Webmaster:
Sales Account Executives:

Jim Brunner – 765-664-7396 x 129
Patti Sevier – 765.664.7396 x134
Andy McCord – 765.664-7396 x132
EEO-Public-File-ReportMarch2020
WXXC EEO Policy
IT IS THE POLICY OF THIS STATION NOT TO DISCRIMINATE IN ITS EMPLOYMENT AND PERSONNEL PRACTICES, TO PROVIDE EQUAL EMPLOYMENT OPPORTUNITY TO ALL QUALIFIED APPLICANTS, WITHOUT REGARD TO RACE, COLOR, CREED, NATIONAL ORIGIN, RELIGION, SEX OR AGE, IN ALL MATTERS, INCLUDING RECRUITMENT.
Stations WBAT-WCJC-WMRI-WXXC are looking for organizations that regularly distribute information about employment opportunities to job applicants or have job applicants to refer. If your organization would like to receive notification of job vacancies at our stations, please notify: Vanessa Miller at 820 South Pennsylvania Street, Marion, Indiana, 46953, e-mail vanessa@wmri.com or phone (765) 664-7396.