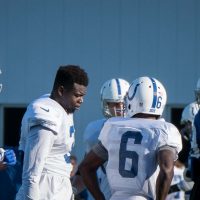 The Indianapolis Colts have announced their 2019 Training Camp schedule.
The first practice at Grand Park in Westfield will be Thursday, July 25. All 16 practices will be in the morning and afternoon, and are open to the public.
The Cleveland Browns will come to town for a joint practice on Aug. 14-15, before their preseason game on Au. 17.